Build Your Own
Always wanted to build your own snowboard, well Douk Snow is the perfect place. Chose from making one on our custom snowboard generator, or visit our workshop to build your very own from scratch.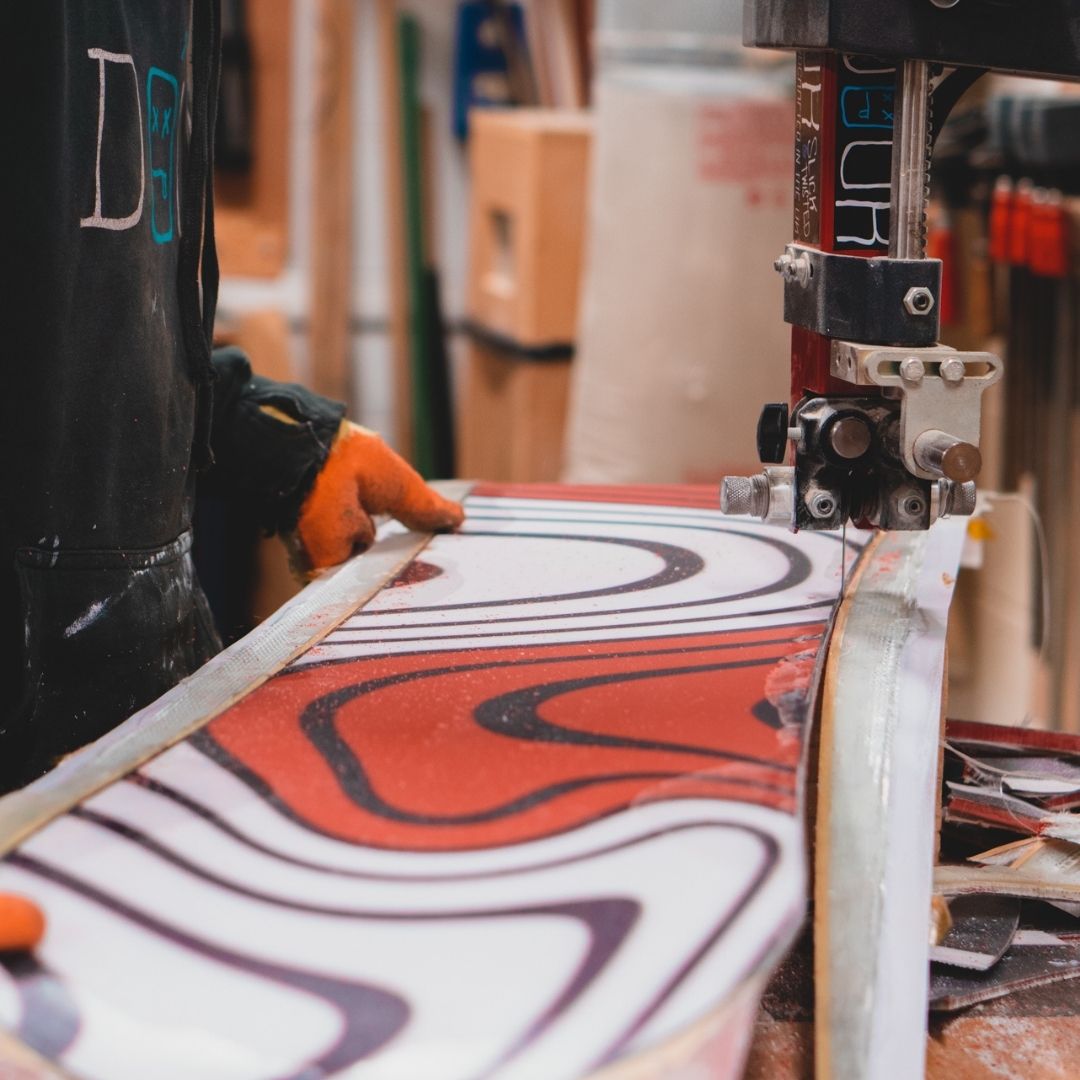 Custom Snowboard
As Douk design and build every aspect of our ski/snowboards in our small factory in the Midlands UK, we have 100% control over every board/ski we make, meaning we are able to offer you the option to fully customise your own ride. Not only can you customise the graphics of your board, you can also customise flex, profile and even shape. Why not use our Custom snowboard creator to make your very own board.

If you are wanting or order more than one board, or after some OEM boards then get in contact with us at info@douksnow.com so we can discuss options and pricing for you.
Get Started
Build Your Own
1 DAY COURSE

The one day build your own experience is a shortened version of our full 2 day course, with some prepwork being done by our experienced staff before your arrival. You will work with us to build your dream Skis or Snowboard complete with custom graphics.

Book Now

2 DAY COURSE

The two day build your own experience is a full course in building skis/snowboards, starting with a plank of wood and finishing the second day with a custom Ski/Snowboard built with your own hands. You will work with us to build your dream Skis or Snowboard complete with custom graphics.

Find out more
Trade Manufacturing
Over the years we have designed and created boards and skis for different companies using the highest quality materials. Whether it's a one-off promotional board or hundreds of boards for you to sell at retail, we are here to help you.
We understand it can be hard to work out the costs of a project, so we have broken down some of our most popular trade manufacturing packs for a guide on costing. Before starting any project we would love to chat with you first so that we can make sure your vision is brought to life.